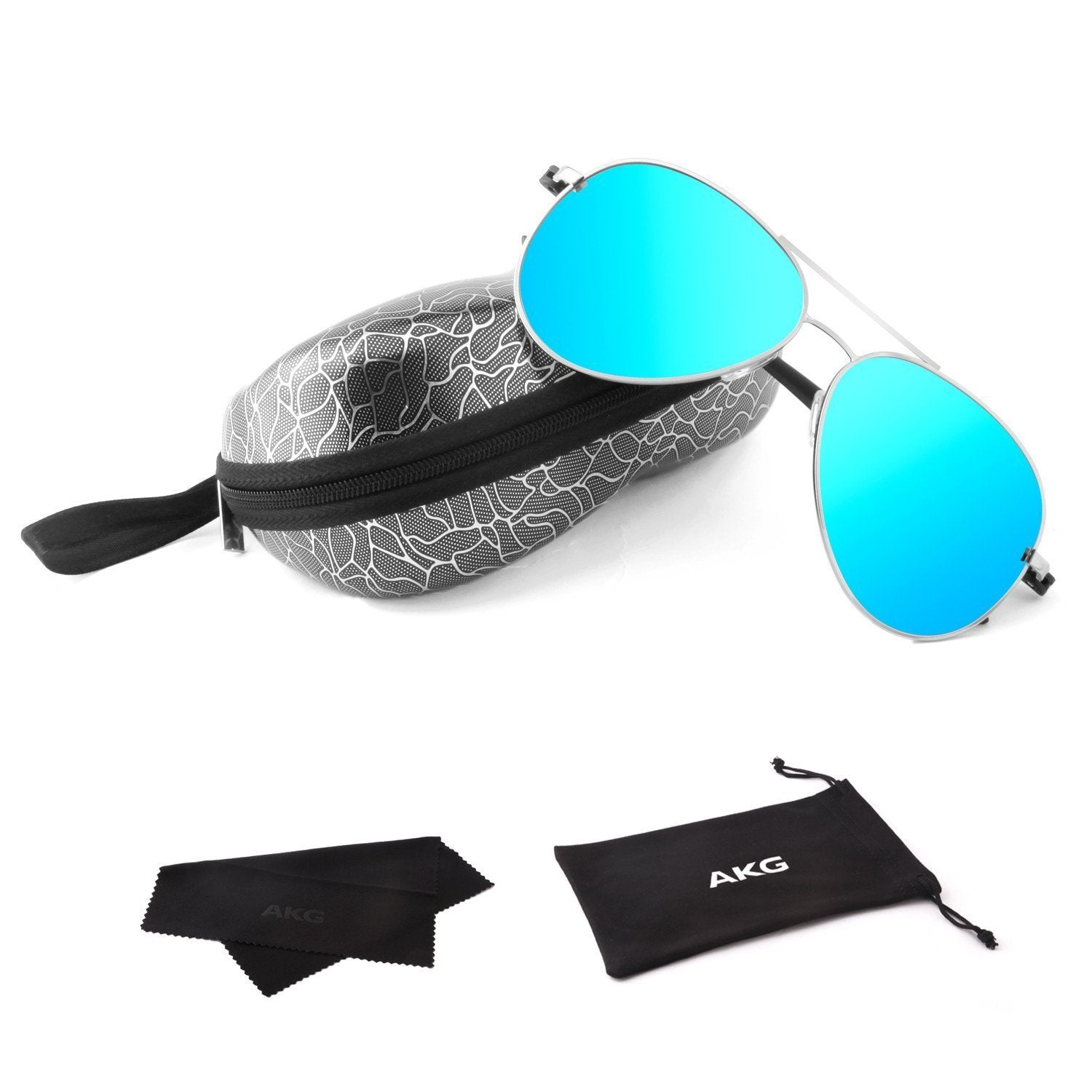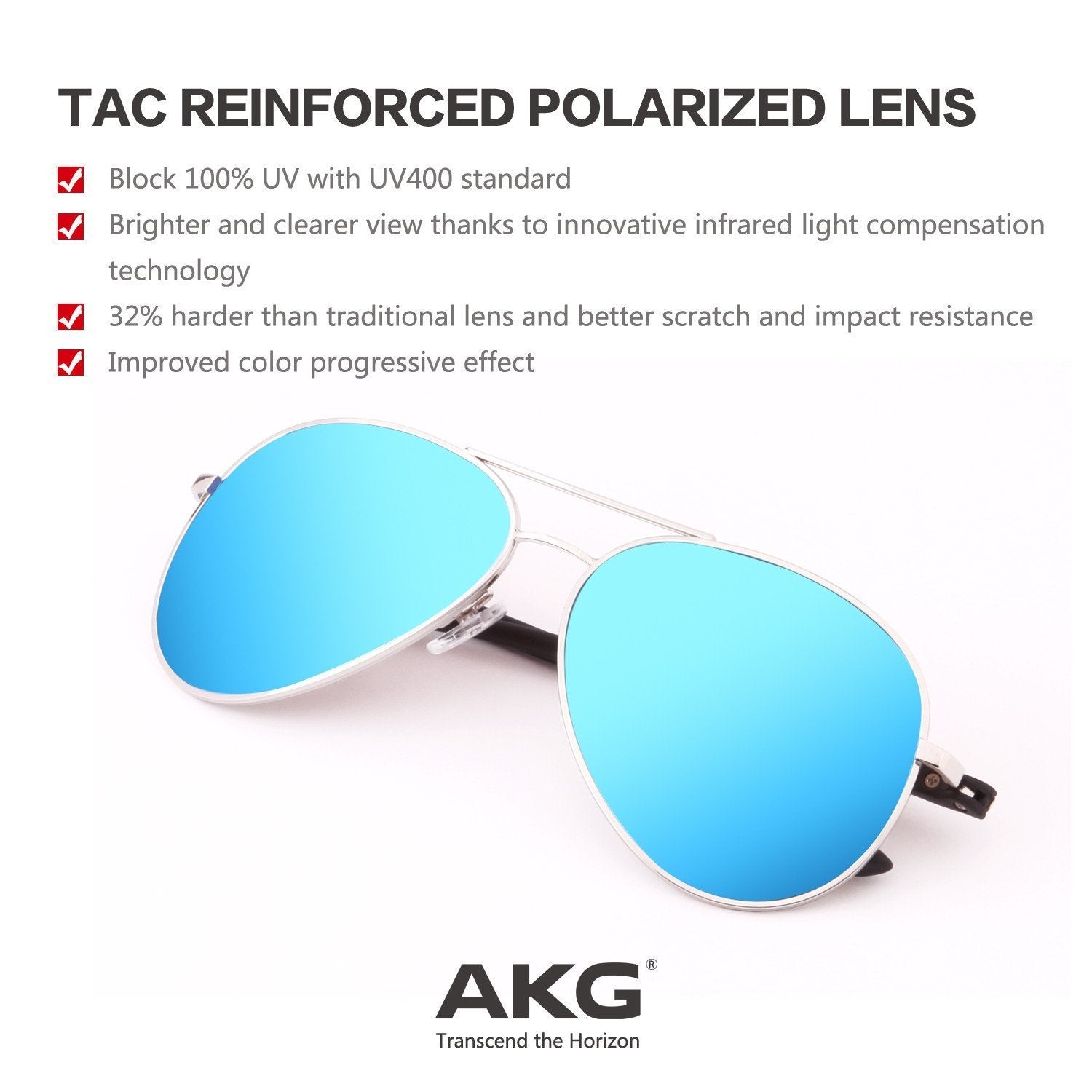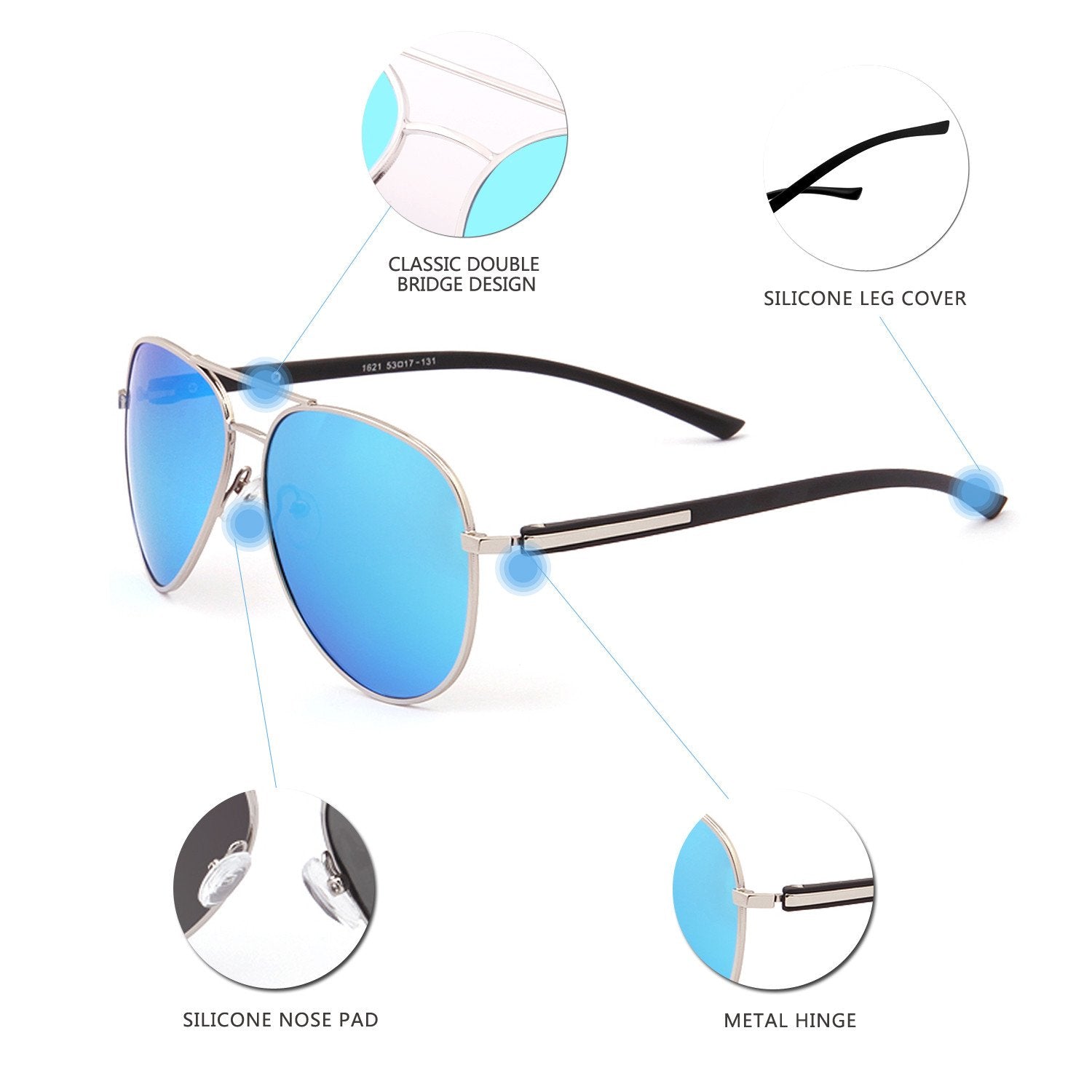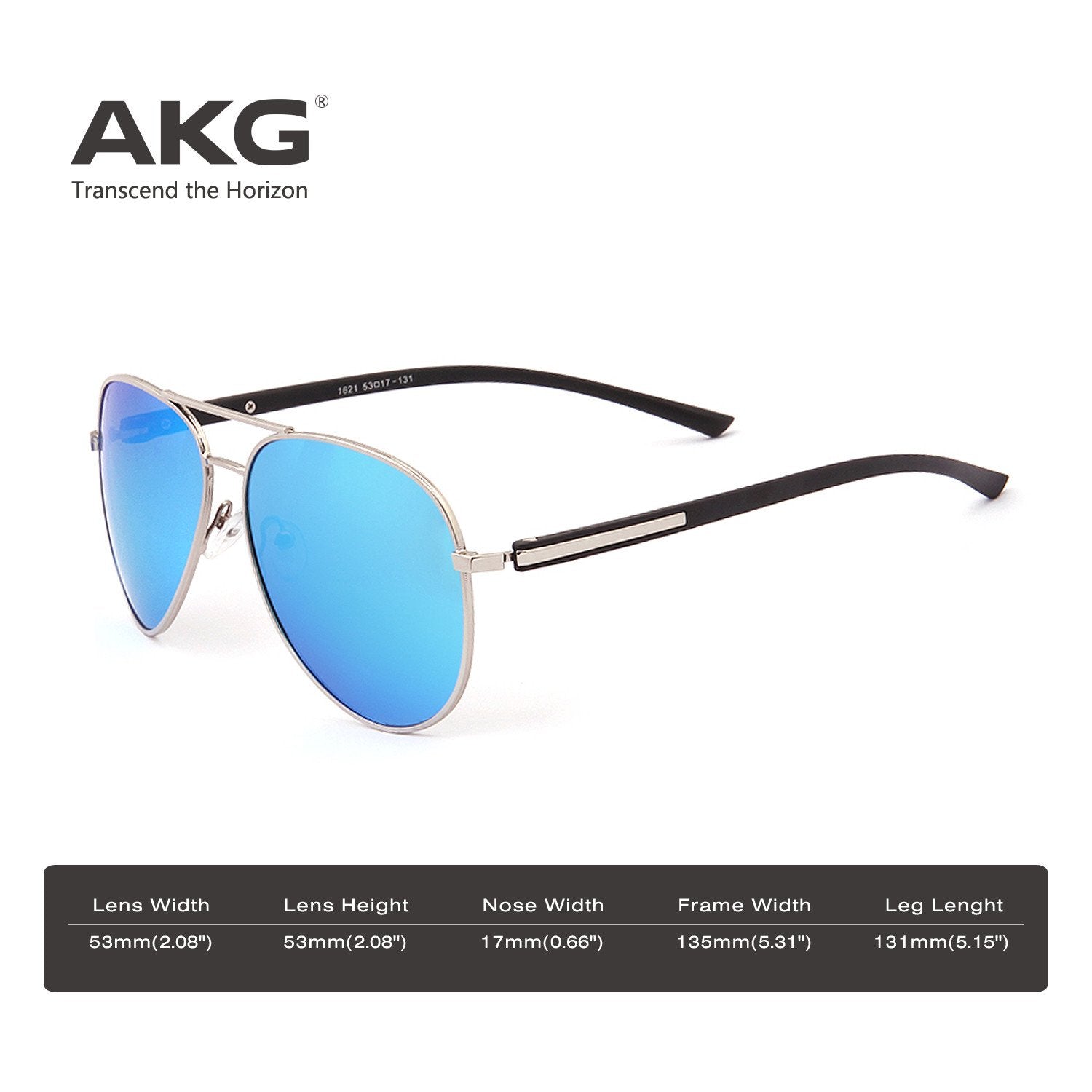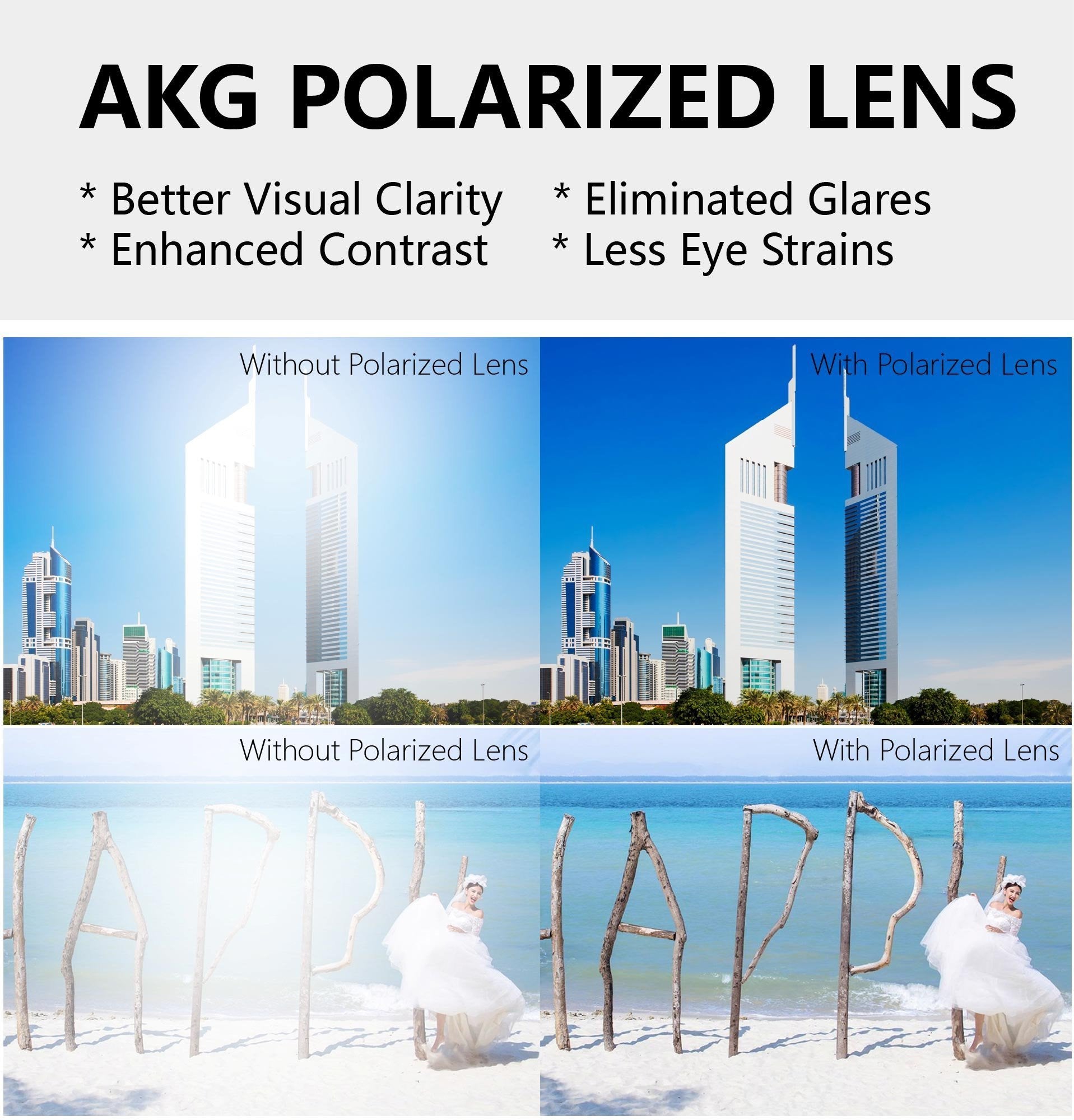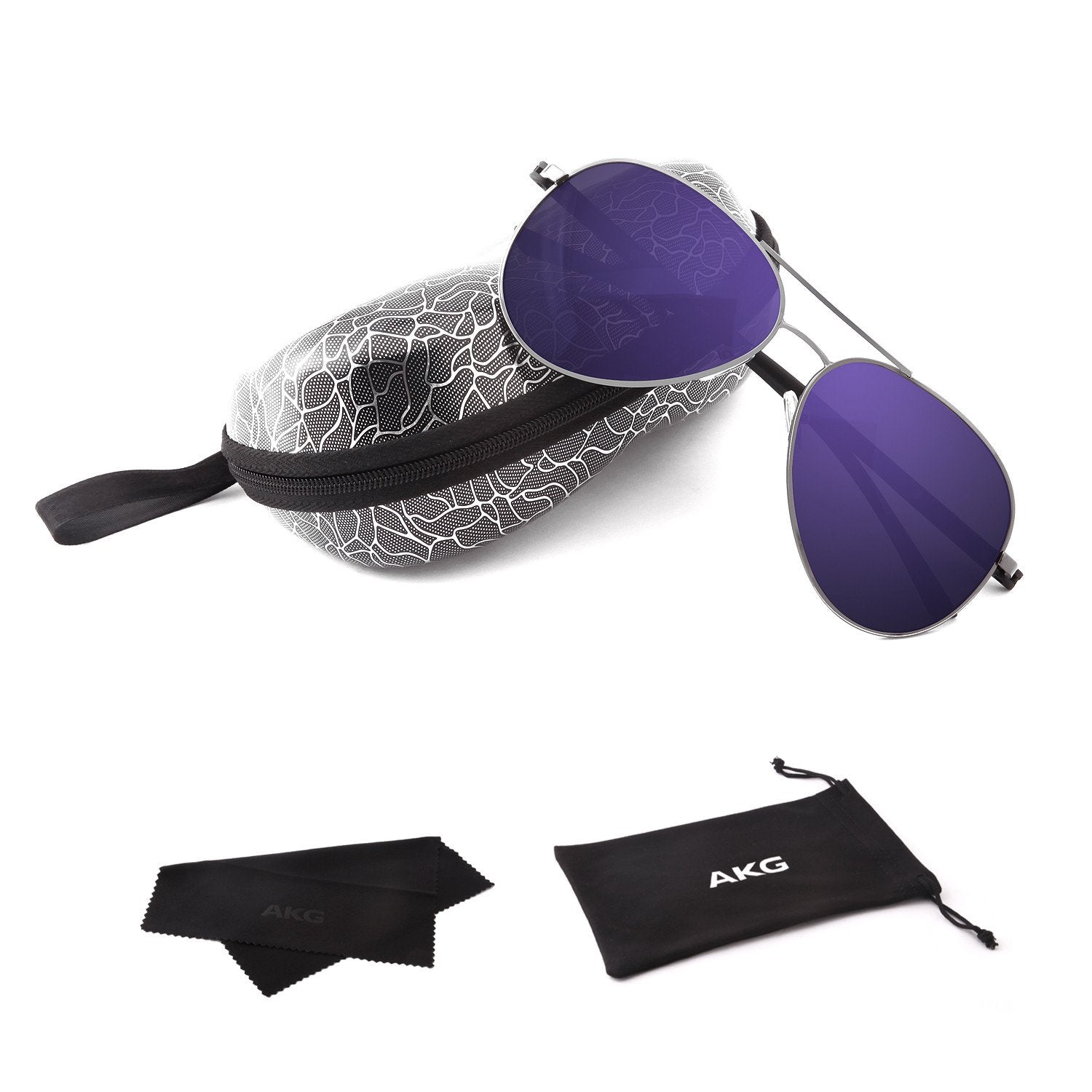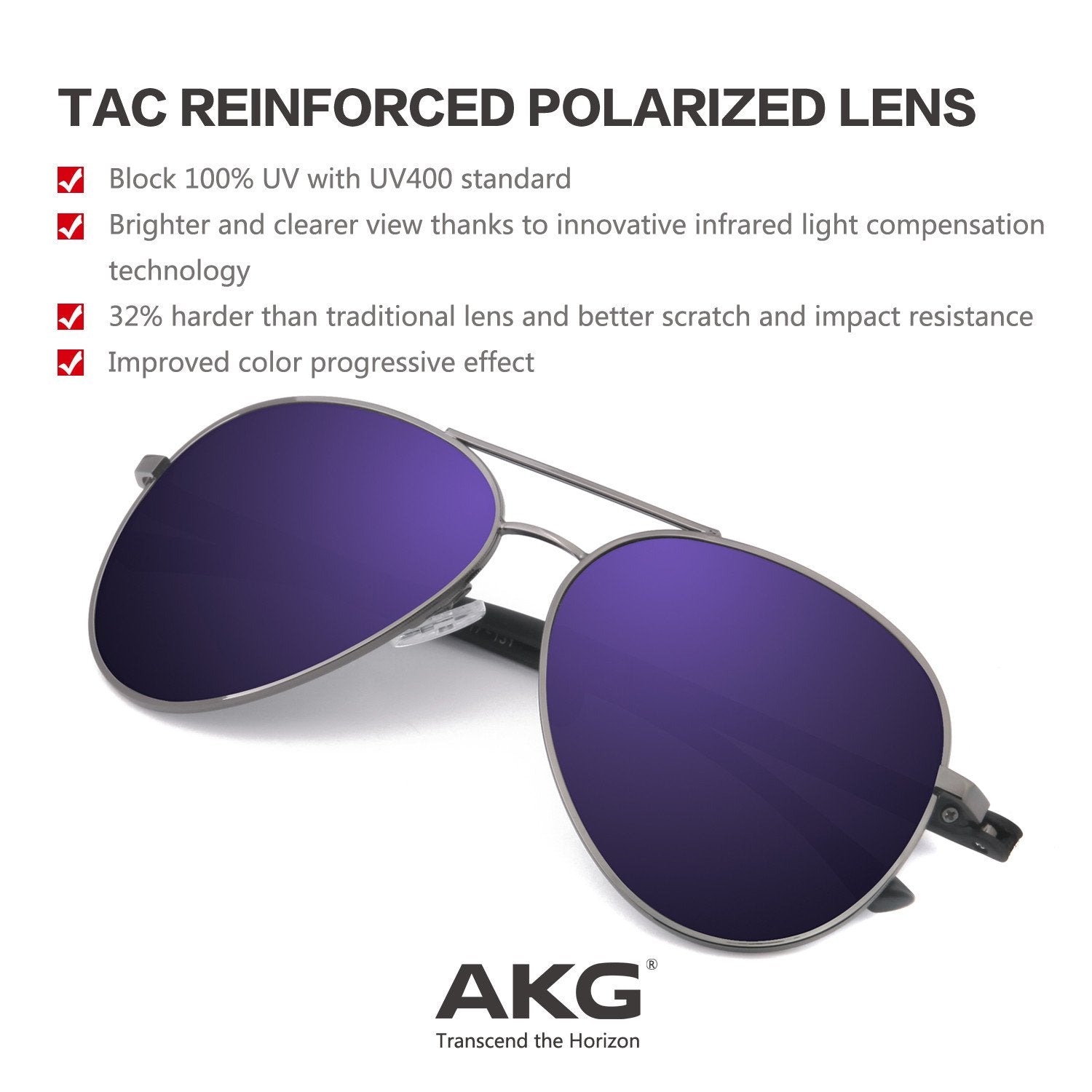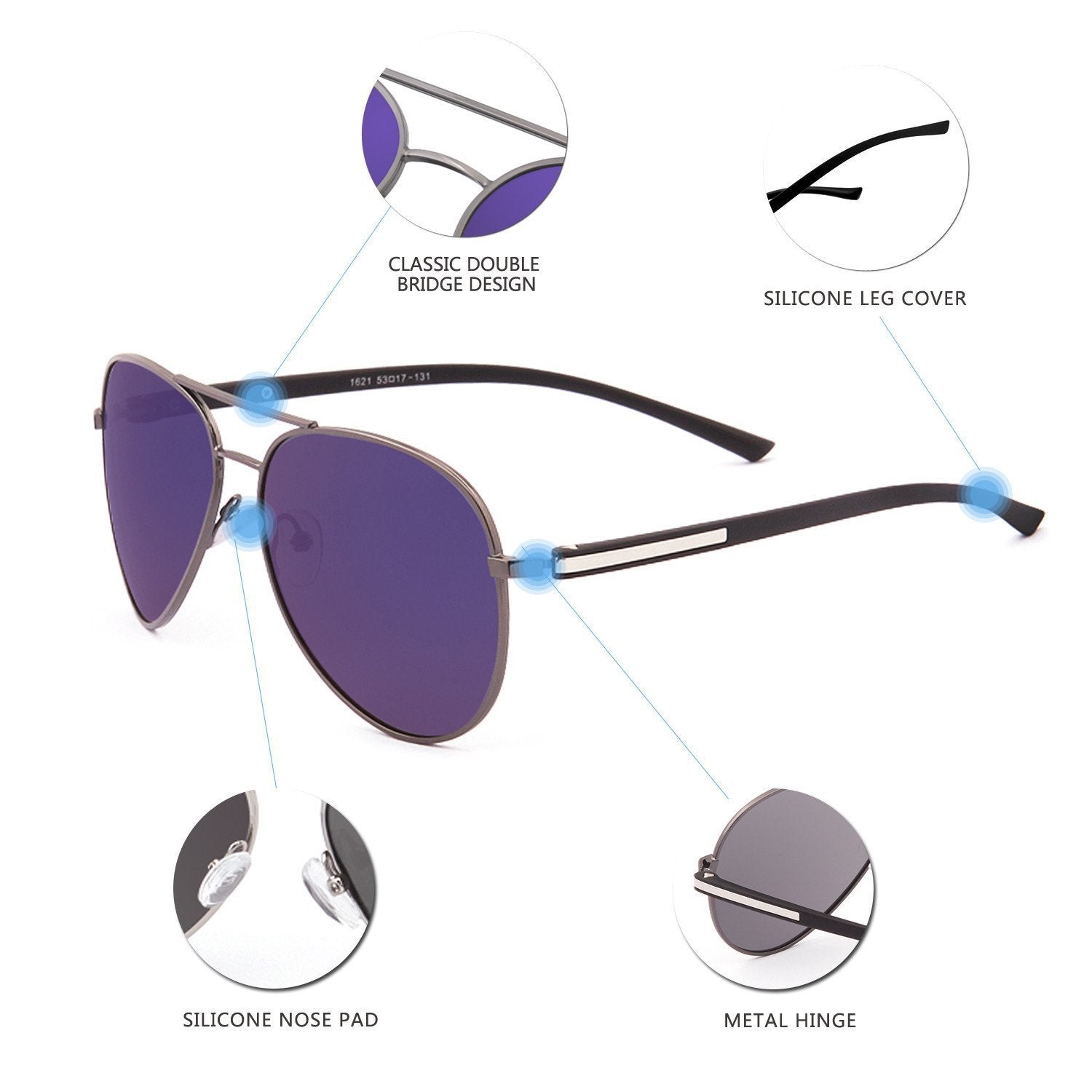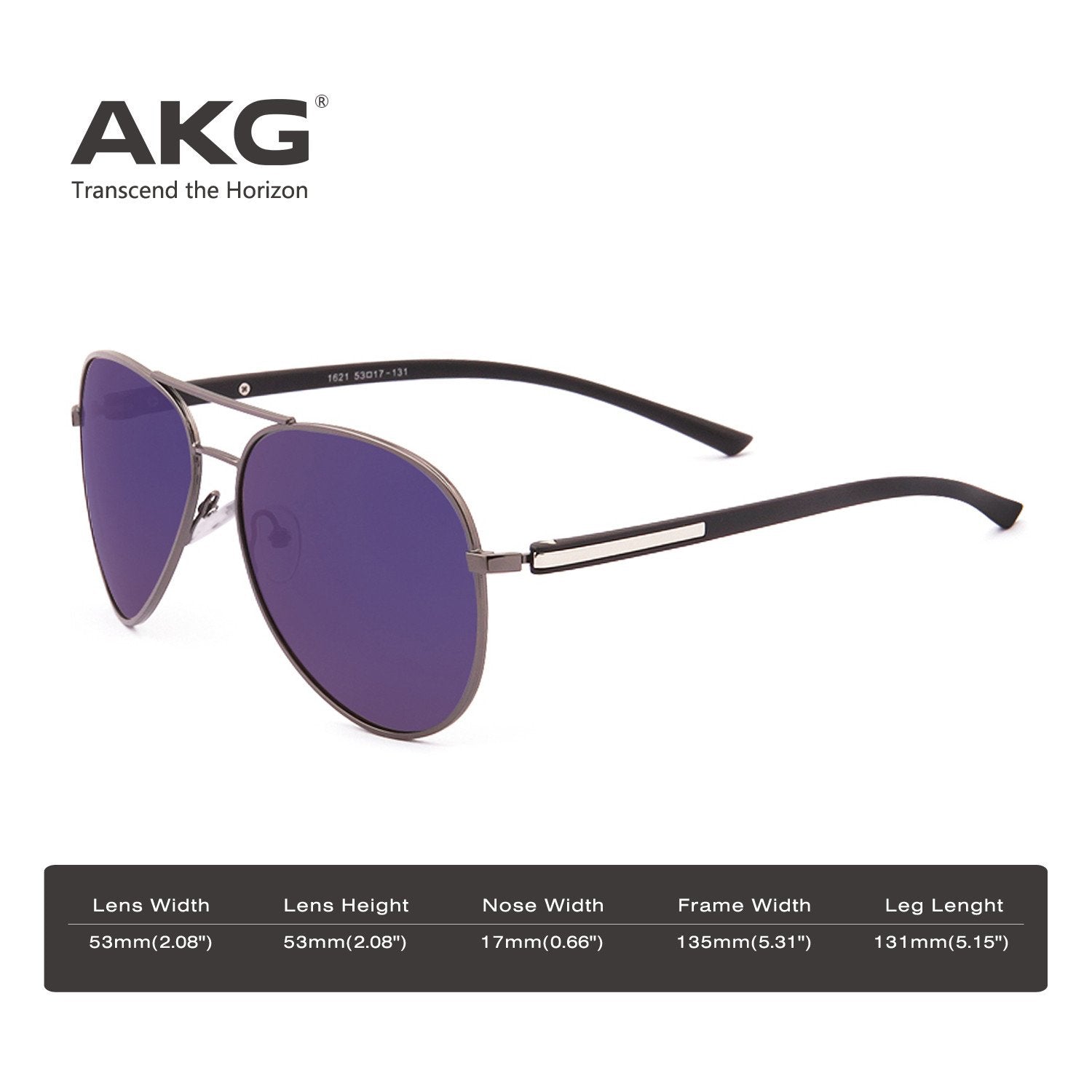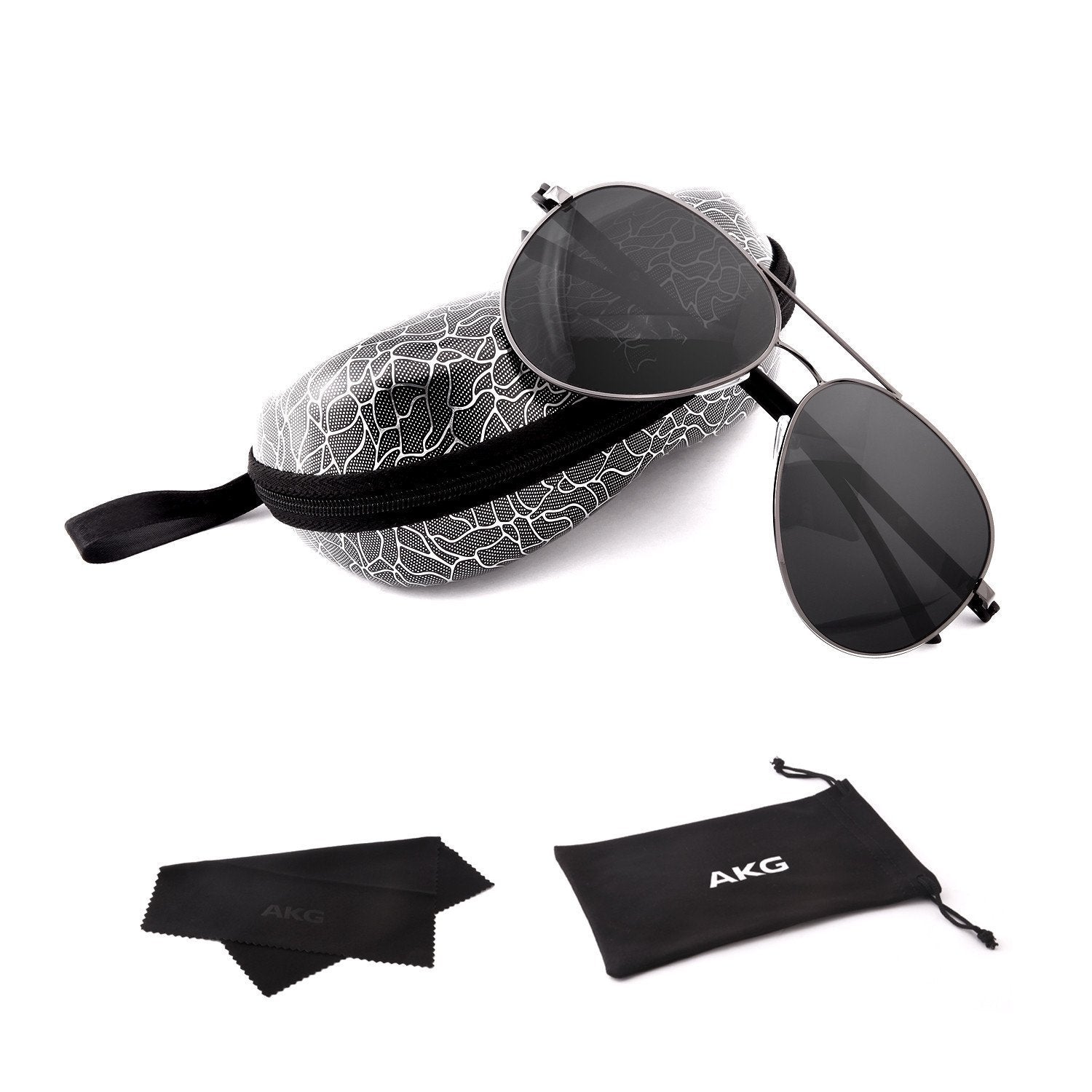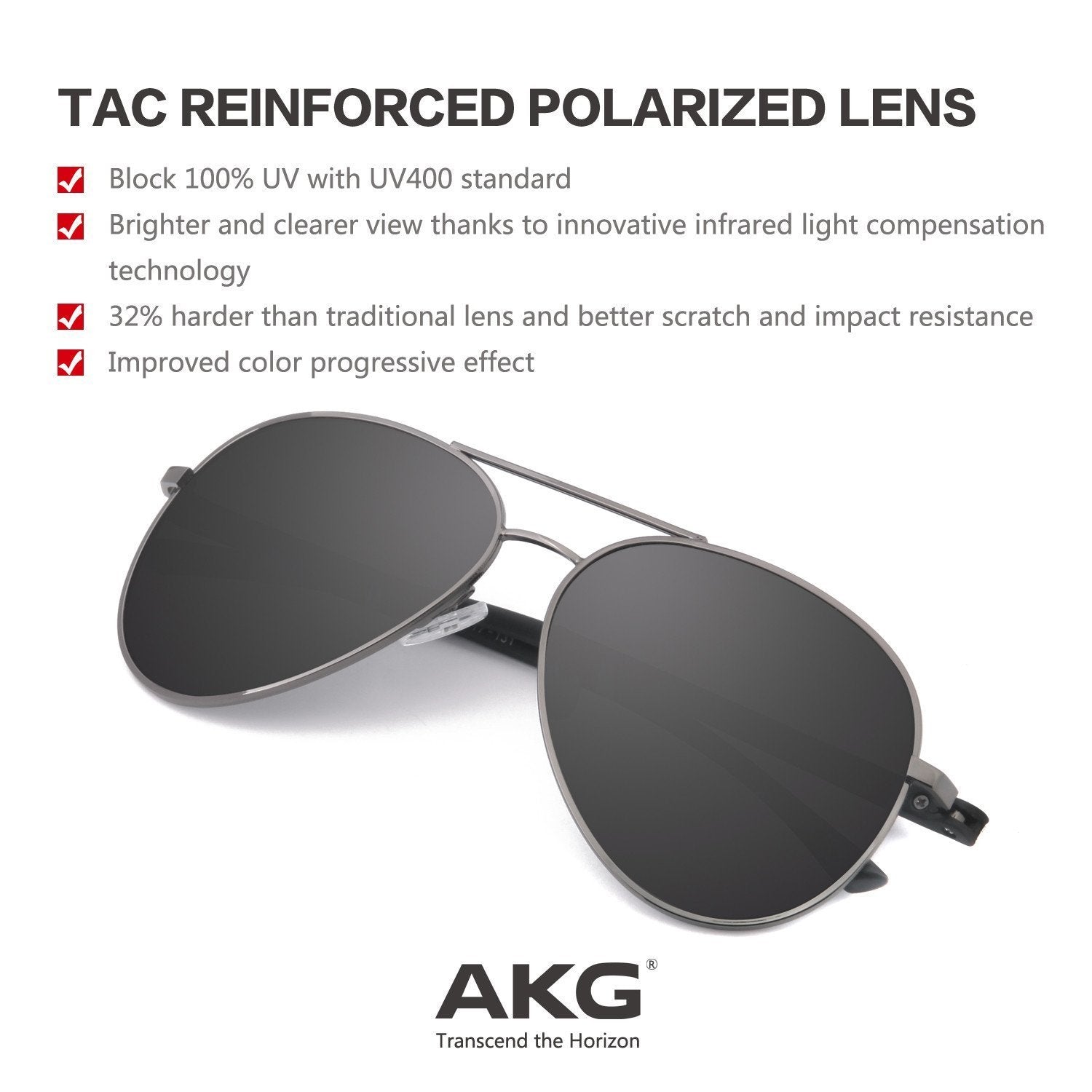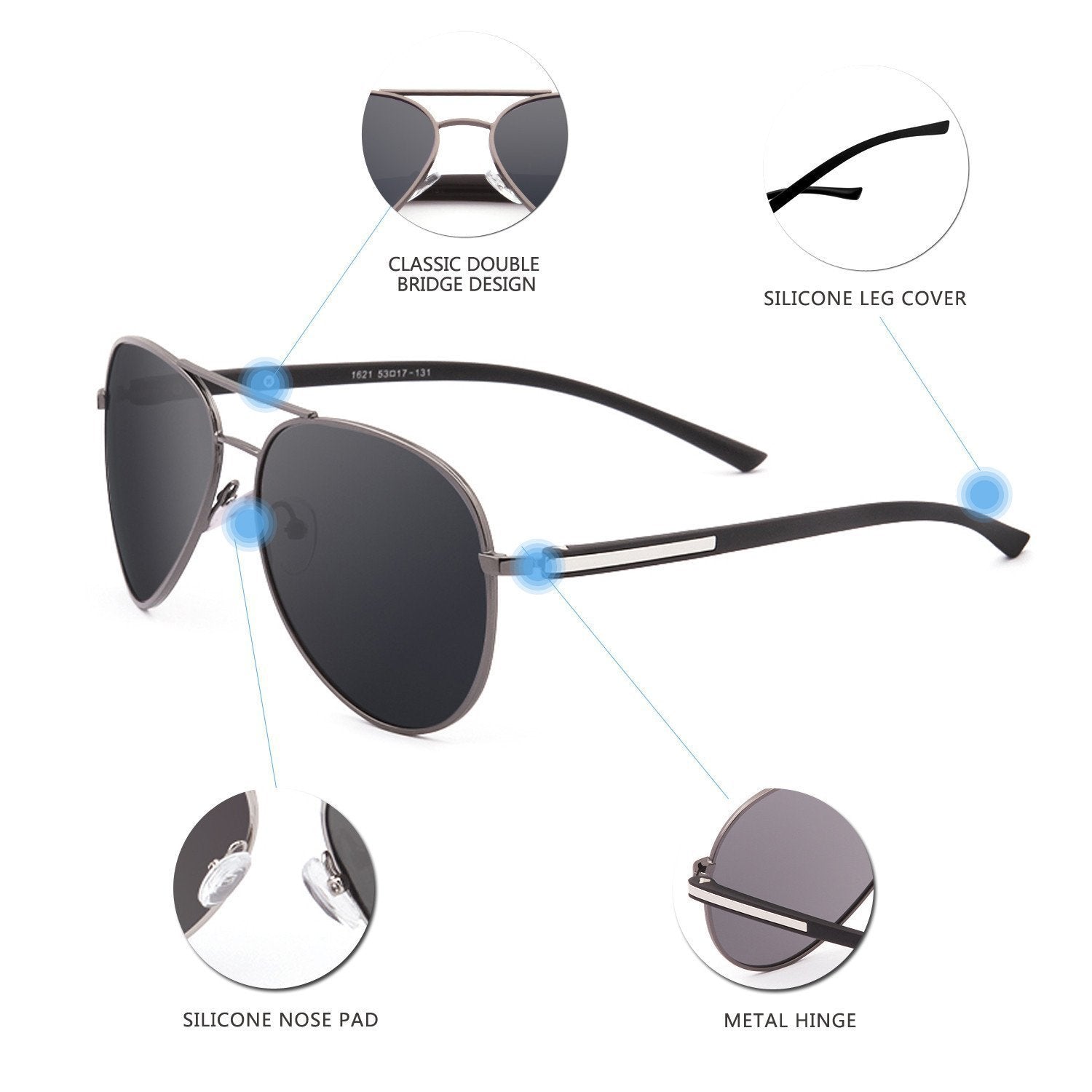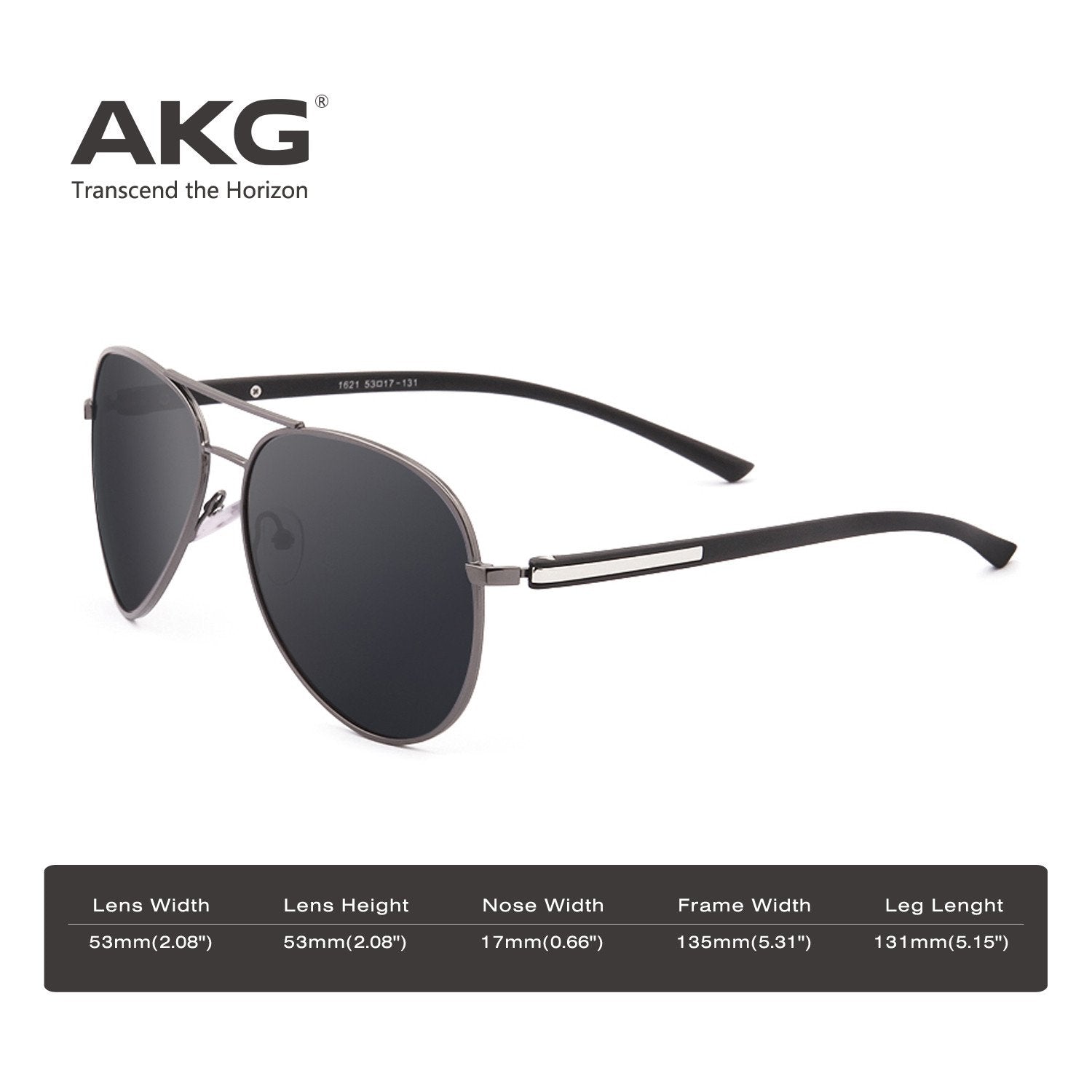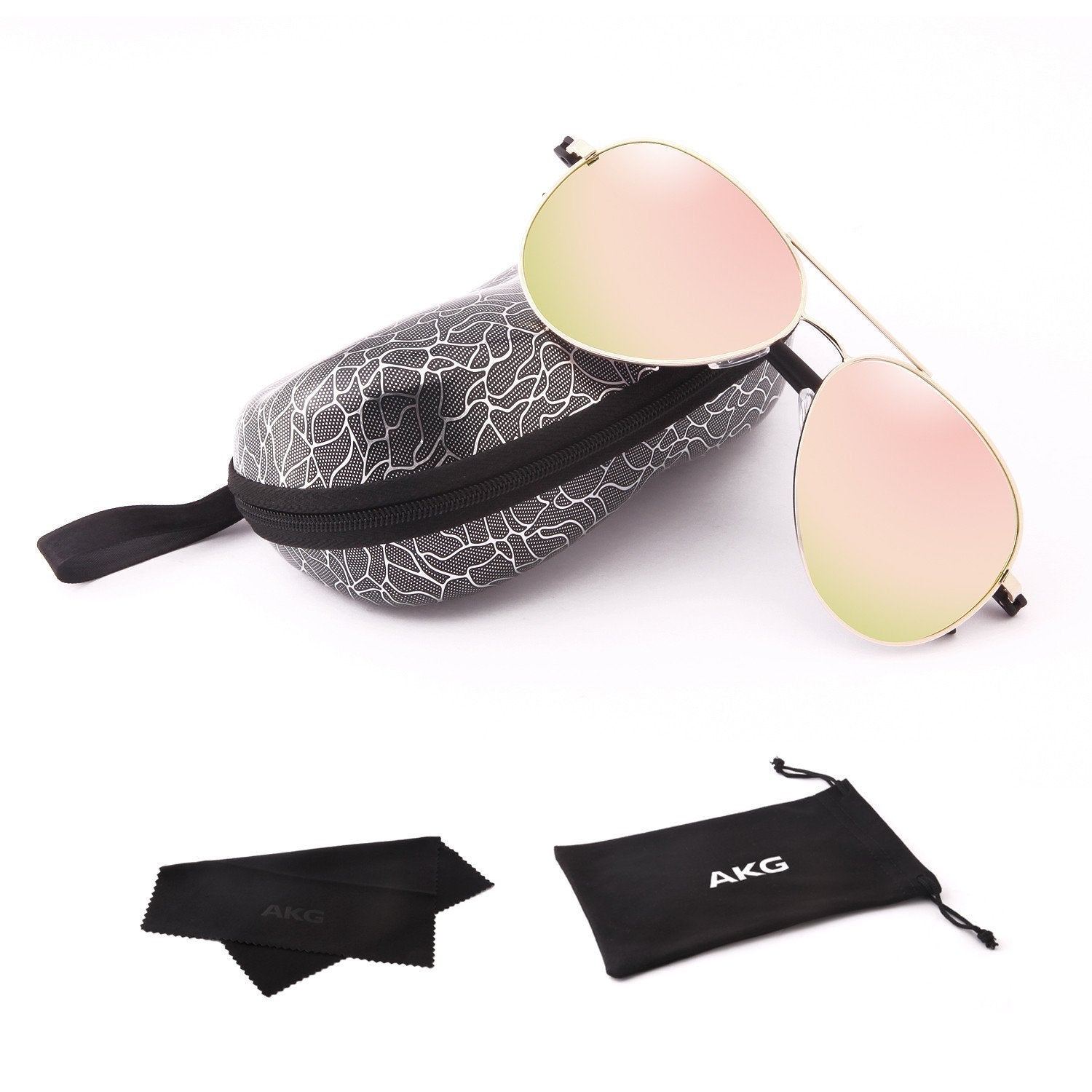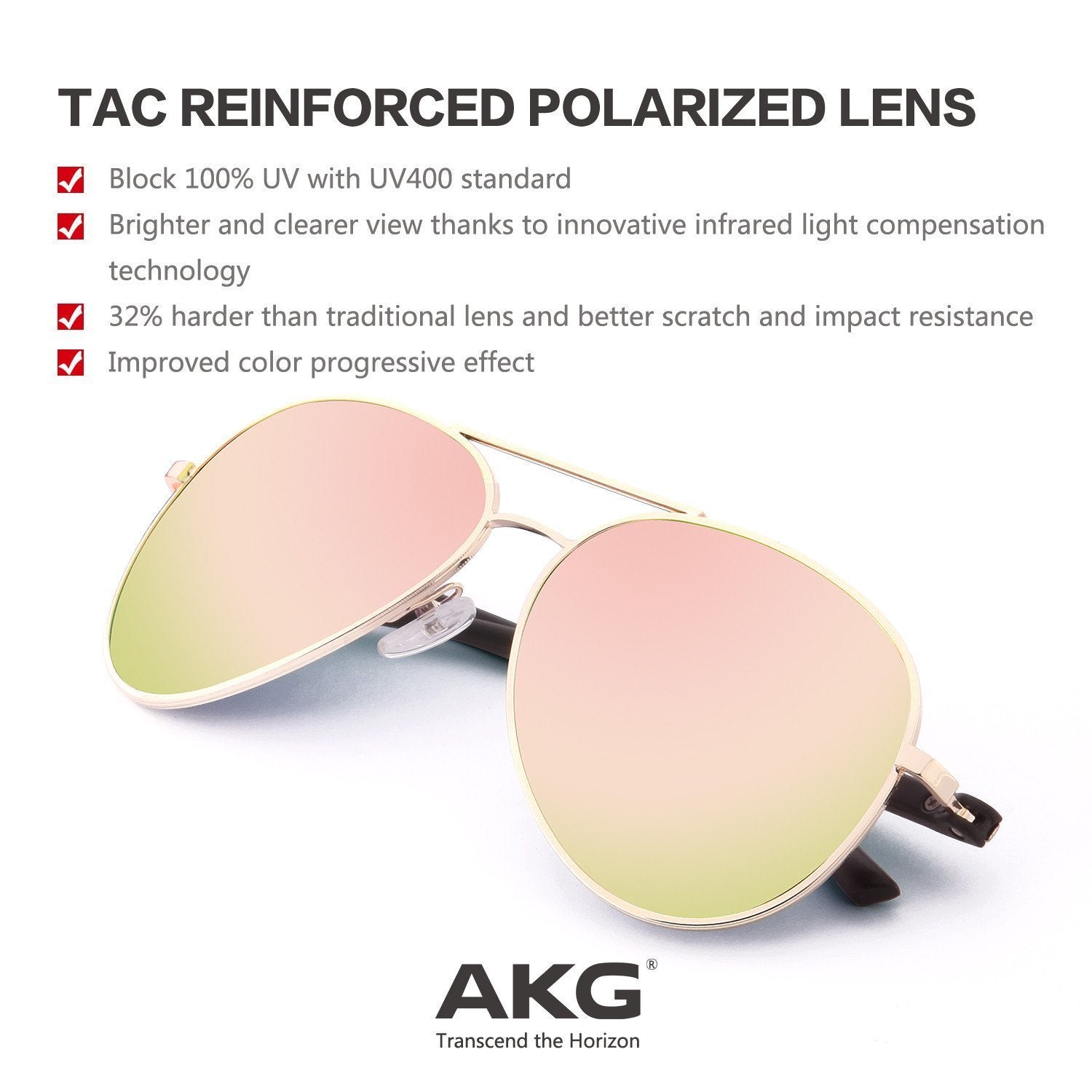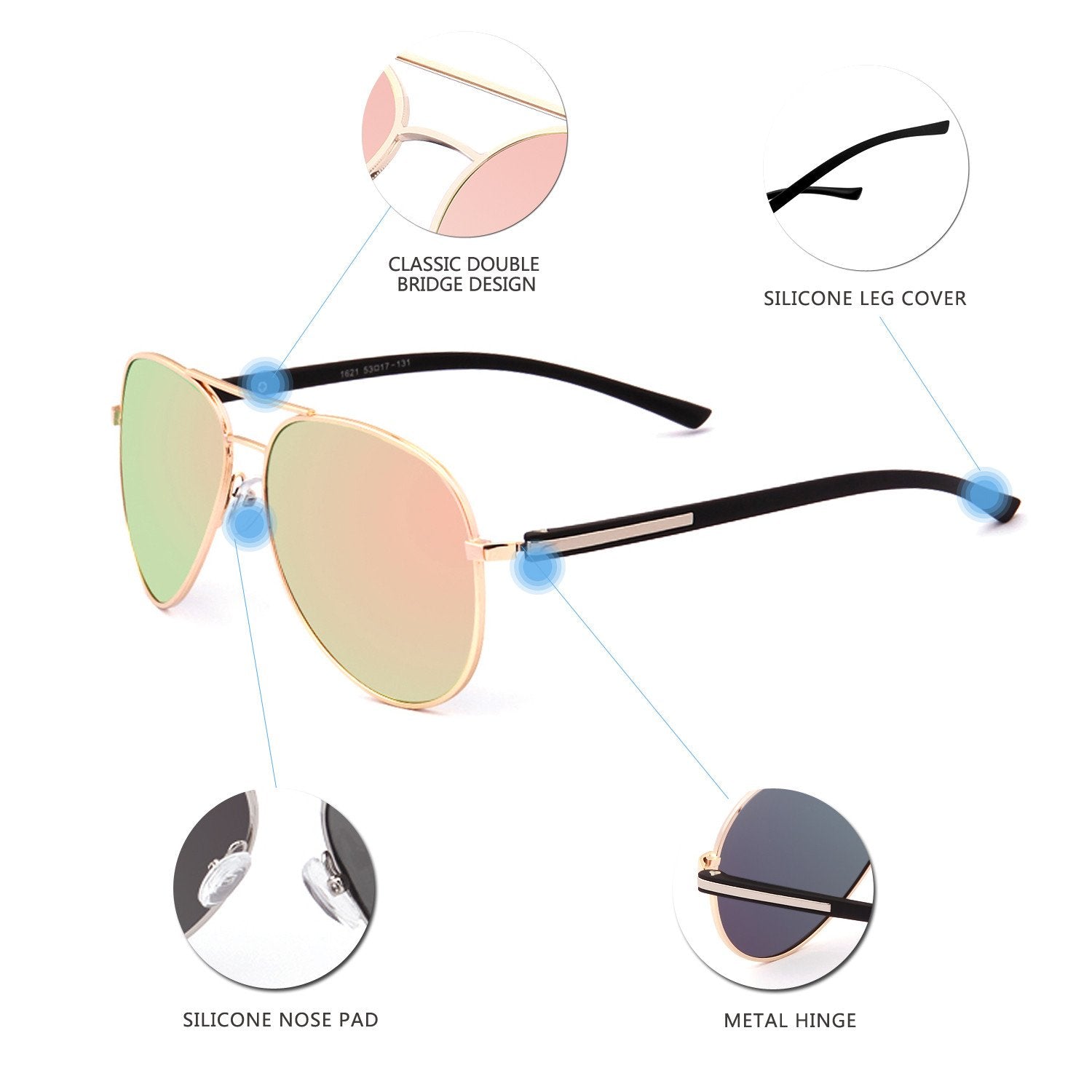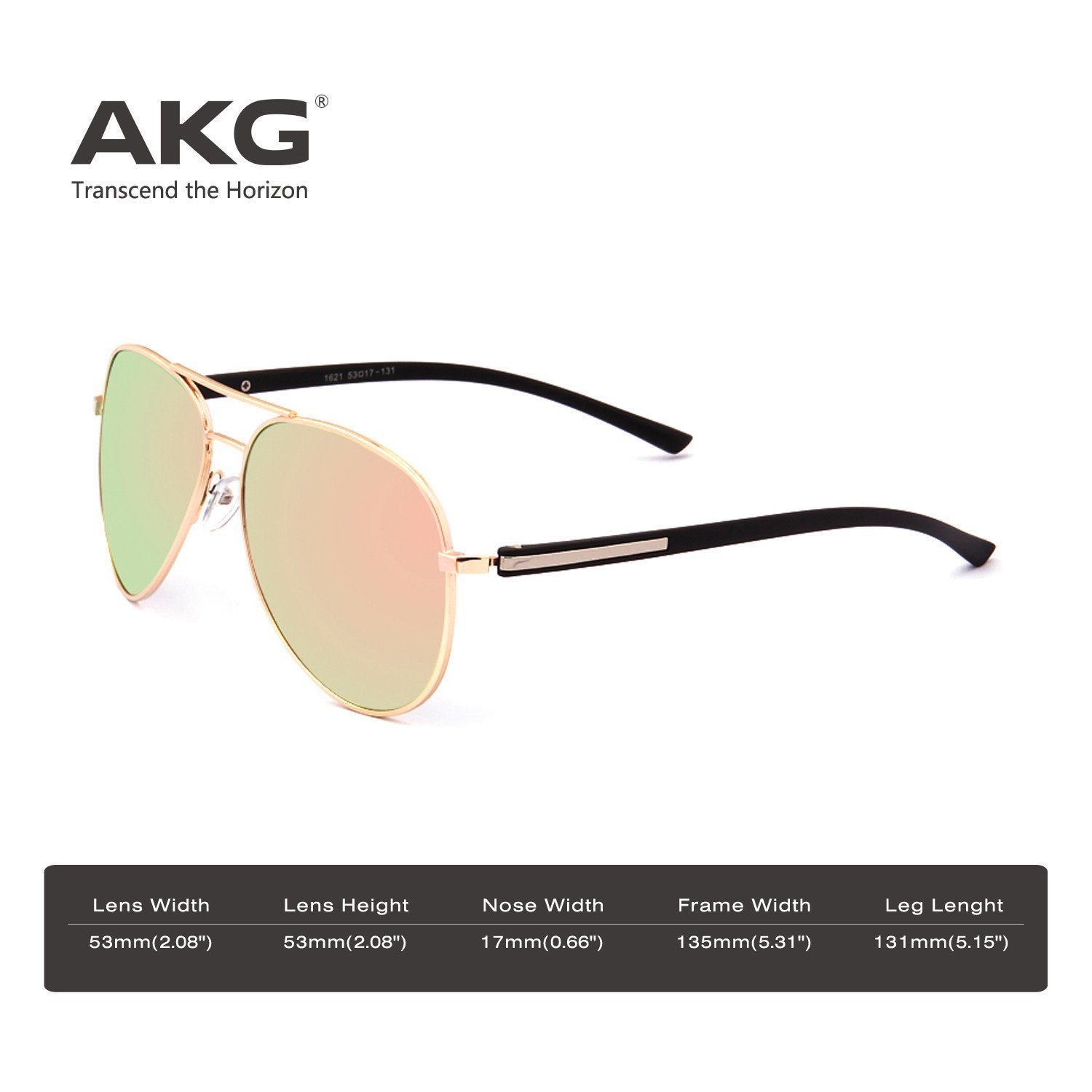 AKG
Aviator Mirror Polarized Sunglasses 1621
TAC REINFORCED POLARIZED LENS to block 100% UV400 and intense reflected light, eliminating glares and promoting comfort and visibility, ideal for outdoor enthusiasts, drivers, and light-sensitive people
DURABLE and SHATTERPROOF LENS is 32% harder than the traditional lens with better scratch and impact resistance.
ANTI-REFLECTIVE (AR) COATING formed through multiple vacuum evaporation technology and applied to the back surface of lenses to eliminate reflections from the back surfaces of your sunglasses lenses, allowing more lights passing through your lenses rather than reflecting into your eyes for eye protection and visual acuity.
FDA REGISTERED manufacturer and distributor guarantee your satisfaction on the product quality. Lens has passed FDA Drop Ball Test to ensure impact resistance and safety.
PACKAGE includes 1 zipper case, 1 soft cleaning cloth, and 1 soft protective pouch. The outer box is made from 100% recycled fiber and is 100% recyclable.
Your purchase with us not only makes your eyes feel good it also does good! We donate 10 cents from EVERY pair of glasses sold to the Eye Cancer Foundation to help patients and their families fight against eye cancers and diseases worldwide. Learn more