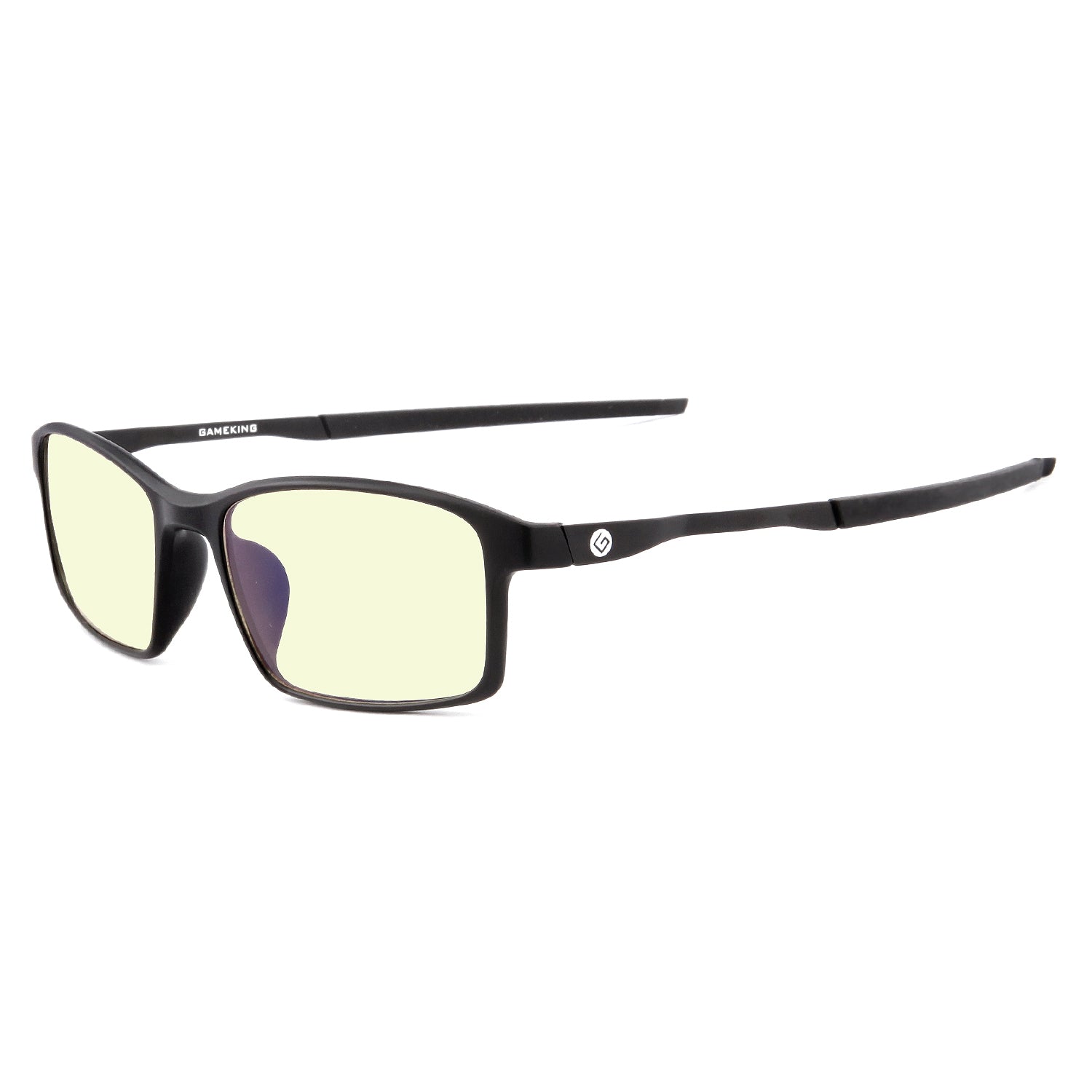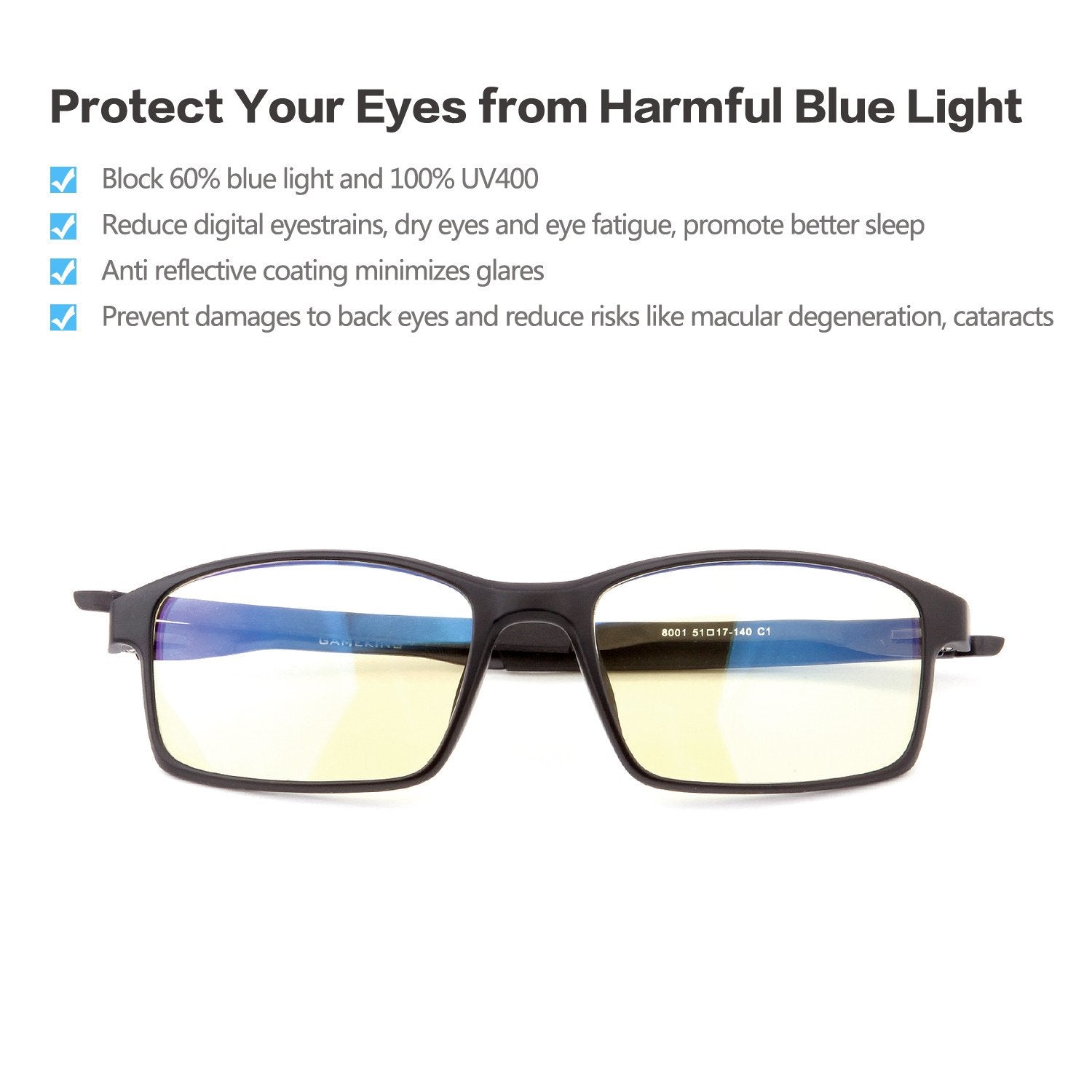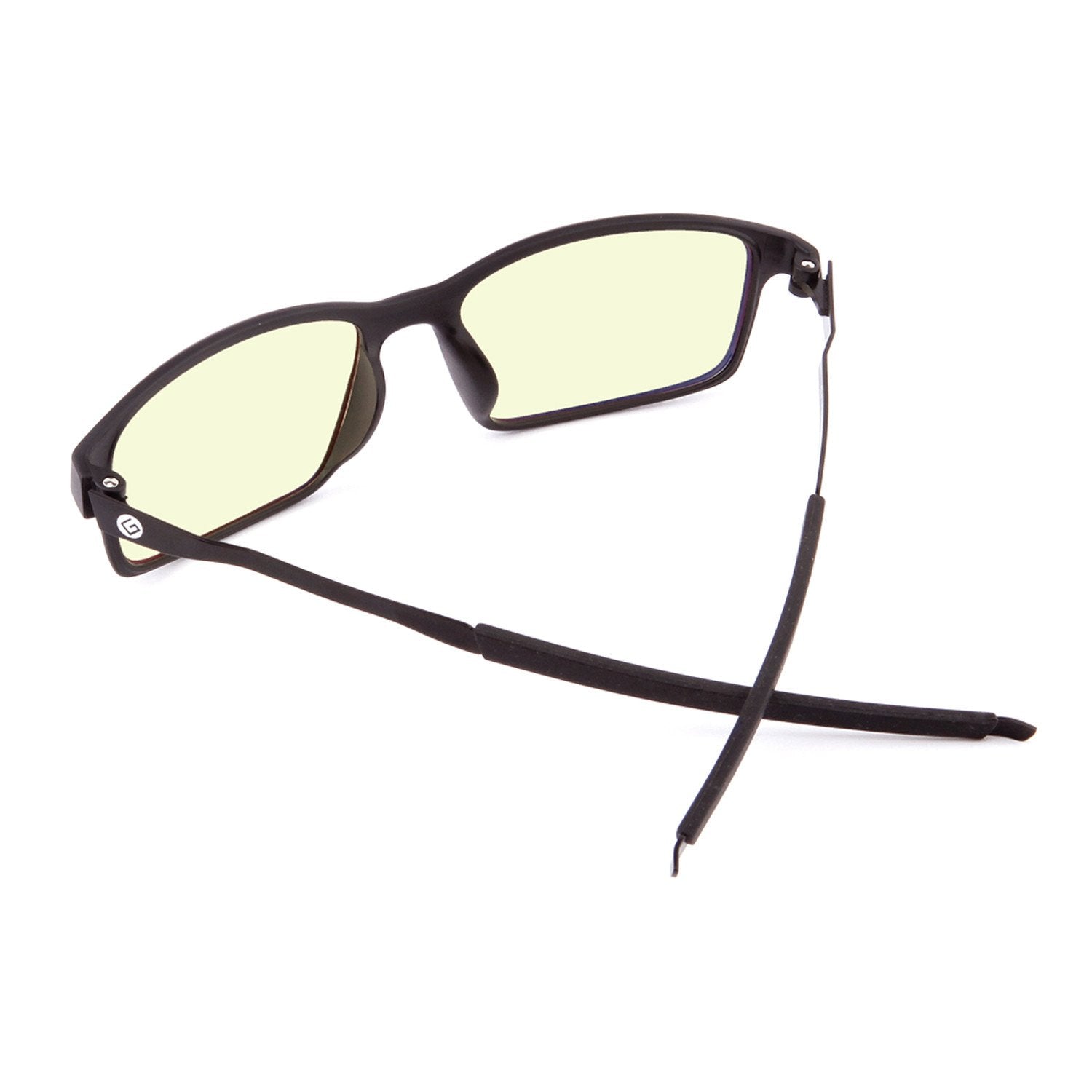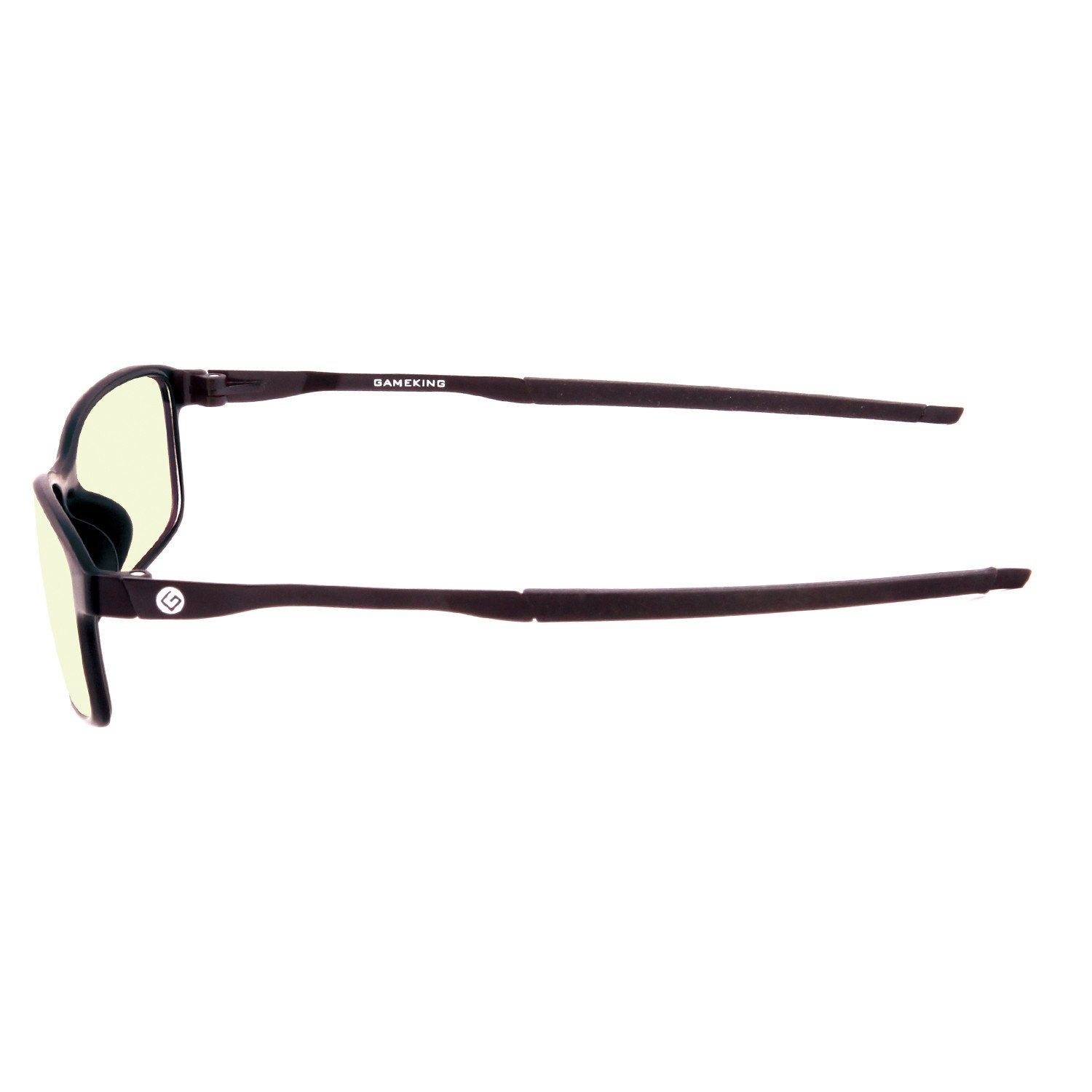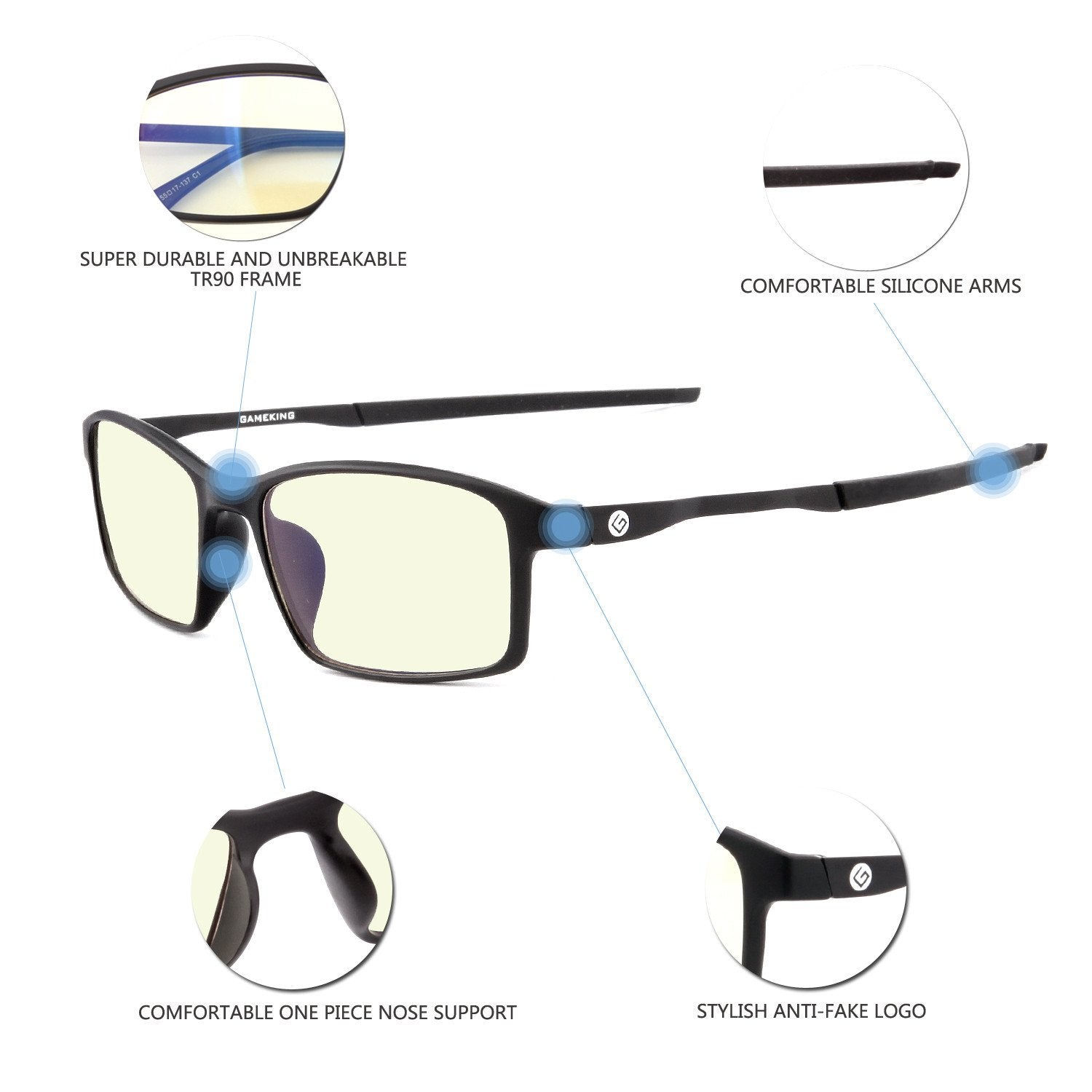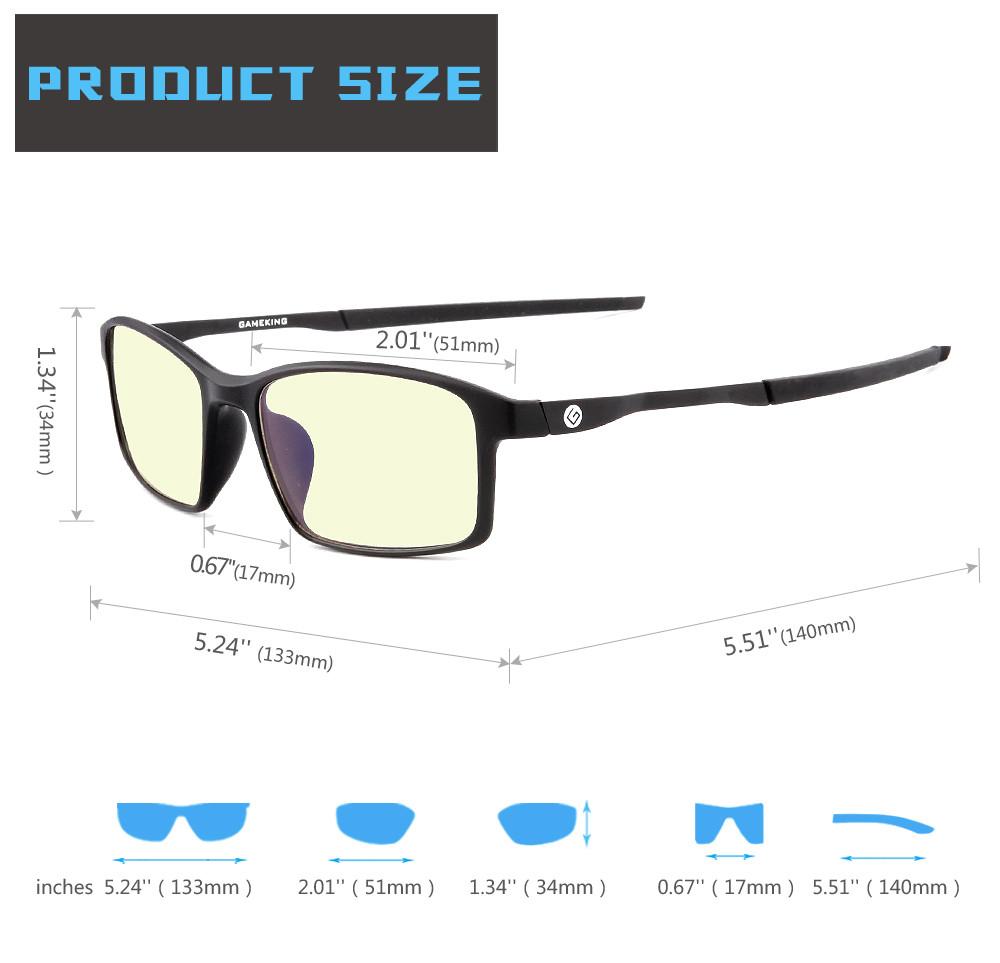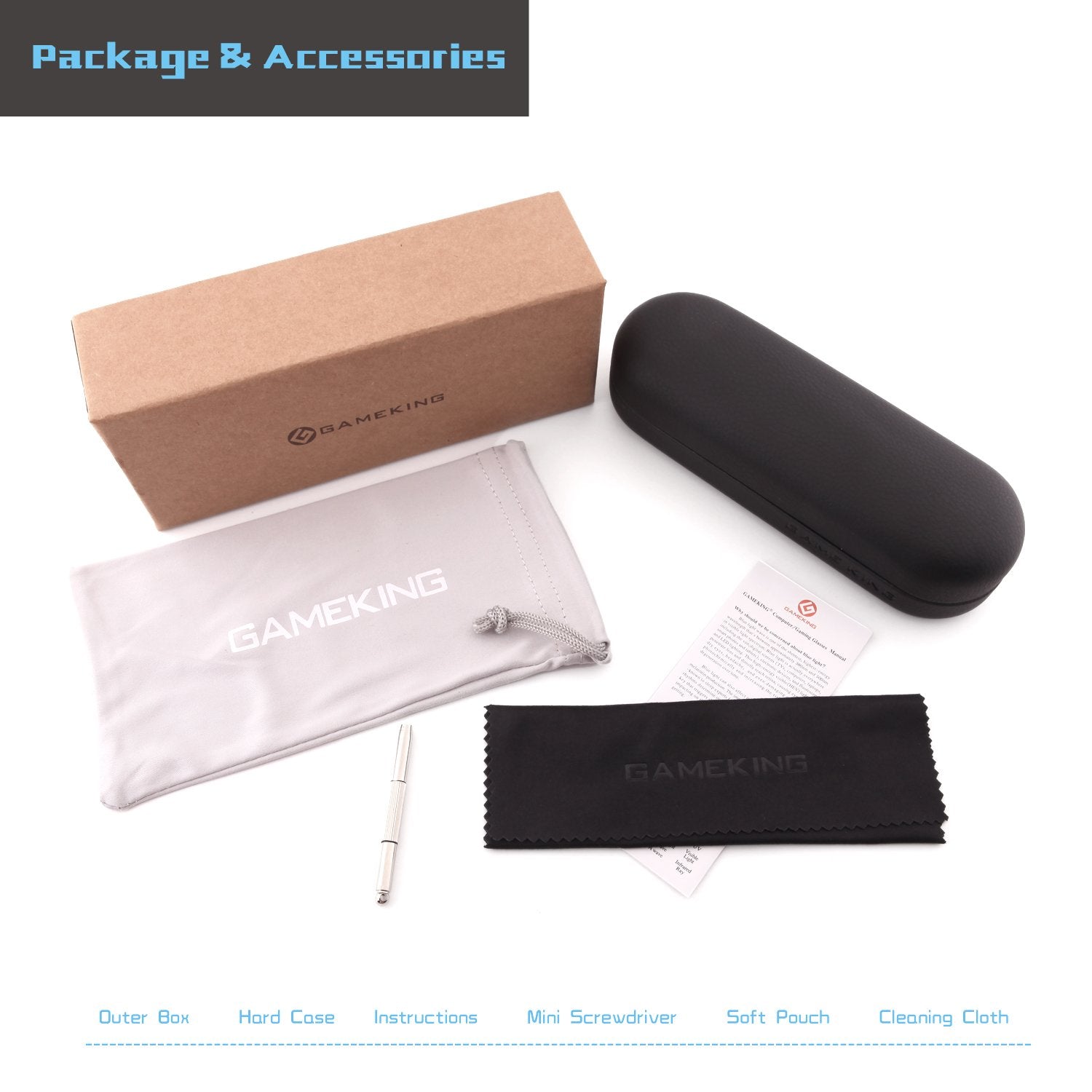 GAMEKING
Ultra 8001 Computer Glasses
ANTI BLUE LIGHT & UV - Featured amber lenses tints block almost 100 percent of harmful UV light, strengthen contrast and visual performance, and alleviate eye fatigue by filtering specific short-wavelength blue lights i.e. high-energy visible (HEV) lights, emitted from artificial light sources such as computers, tablets, smartphones, LED lights, TV, and other electronic devices. Exposure of HEV increases the risk of macular degeneration due to the damage to the light-sensitive cells.
ANTI-REFLECTIVE (AR) COATING helps virtually eliminate glare and halos and allow for more available light passing through, reducing eye strain and optimizing visual acuity (sharper vision) with fewer distractions. Functional coating layers offer fog, oils or stain-repellent and easy-to-clean features, and abrasion and scratch-resistant benefits.
FDA REGISTERED - Lenses have passed FDA Drop Ball Test to ensure impact resistance and safety. FDA registered manufacturer and distributor guarantee your satisfaction on the product quality.
FRAME - Super lightweight, durable and flexible TR90 material frame offers excellent wearing comfort and resilience to damage, far superior to cheap PC materials. Zero chemical residues in compliance with EU requirements for food grade materials. Ergonomically designed nose support ensures reduced pressure and a comfortable fit.
PACKAGE - Includes 1 hard case, 1 soft cleaning cloth, 1 soft protective pouch, and 1 mini screwdriver. The outer box is made from 100% recycled fiber and is 100% recyclable.
Your purchase with us not only makes your eyes feel good it also does good! We donate 10 cents from EVERY pair of glasses sold to the Eye Cancer Foundation to help patients and their families fight against eye cancers and diseases worldwide. Learn more